Digitize analog media
Finally convert analog media into digital form.
Reading time approx. 3 min
Digitize VHS video tapes in just three steps:
1. connect Recode Stick with computer
2. connect cinch cable with old device
3. digitize media via webcam function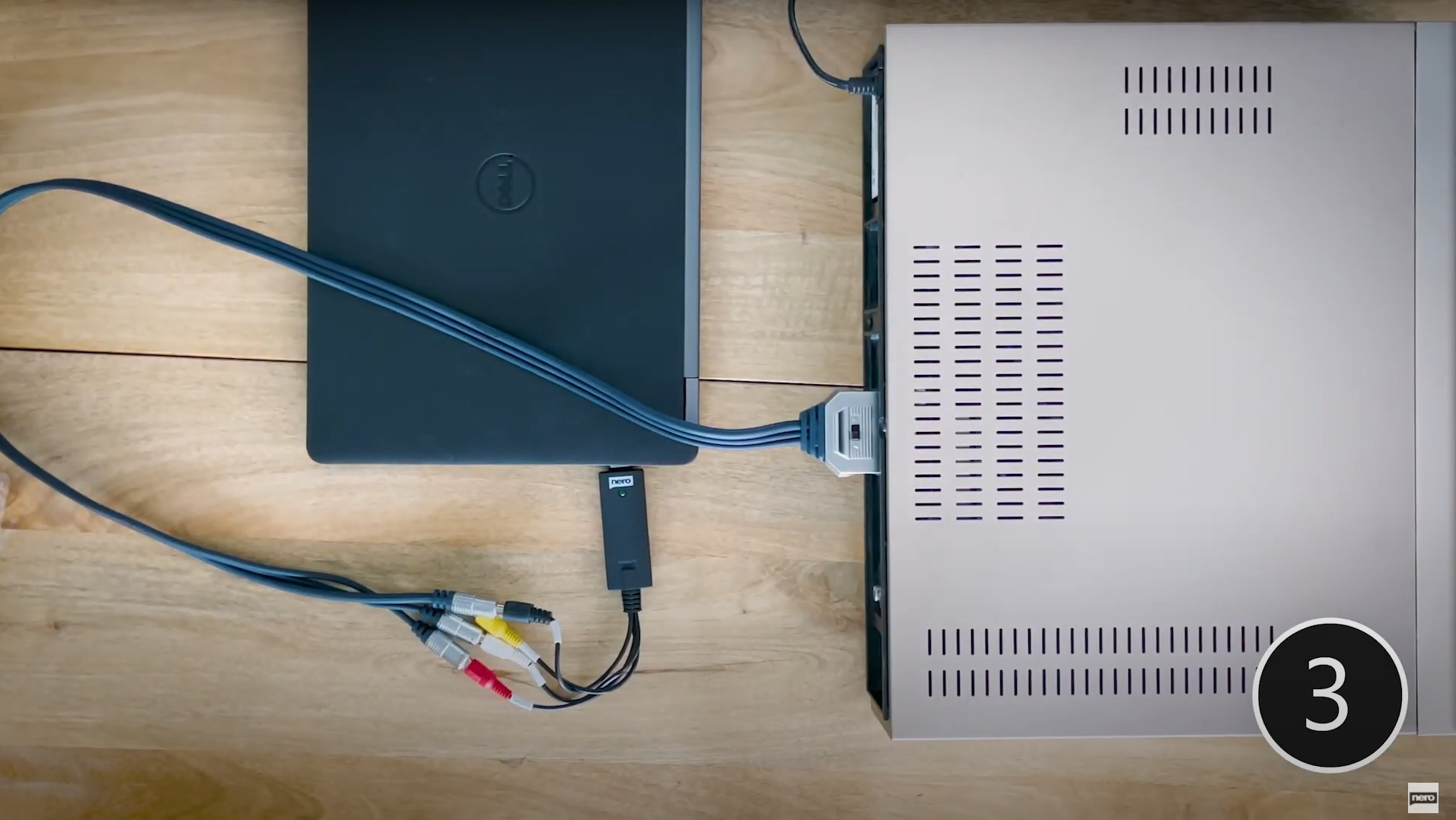 Nero Recode Stick bundled with Nero Platinum Suite - The optimal solution for digitizing your media!
Bring your analog media into the digital age and experience the comprehensive multimedia suite. With Nero Platinum Suite, you'll have exactly what you need on your PC to organize, edit, and enjoy your photos, videos, and music. Become a director and give your memories the click they deserve. With the bundle consisting of the Nero Recode Stick and Nero Platinum Suite 2021, you can now relive your analog media in a digital way!