It's that easy! Step by step to success with the Nero WaveEditor.
STEP 1: After installation, go to the "File" tab and select the "Open" option to import audio files from your device. Or select the "Record" option in the toolbar to start a new recording.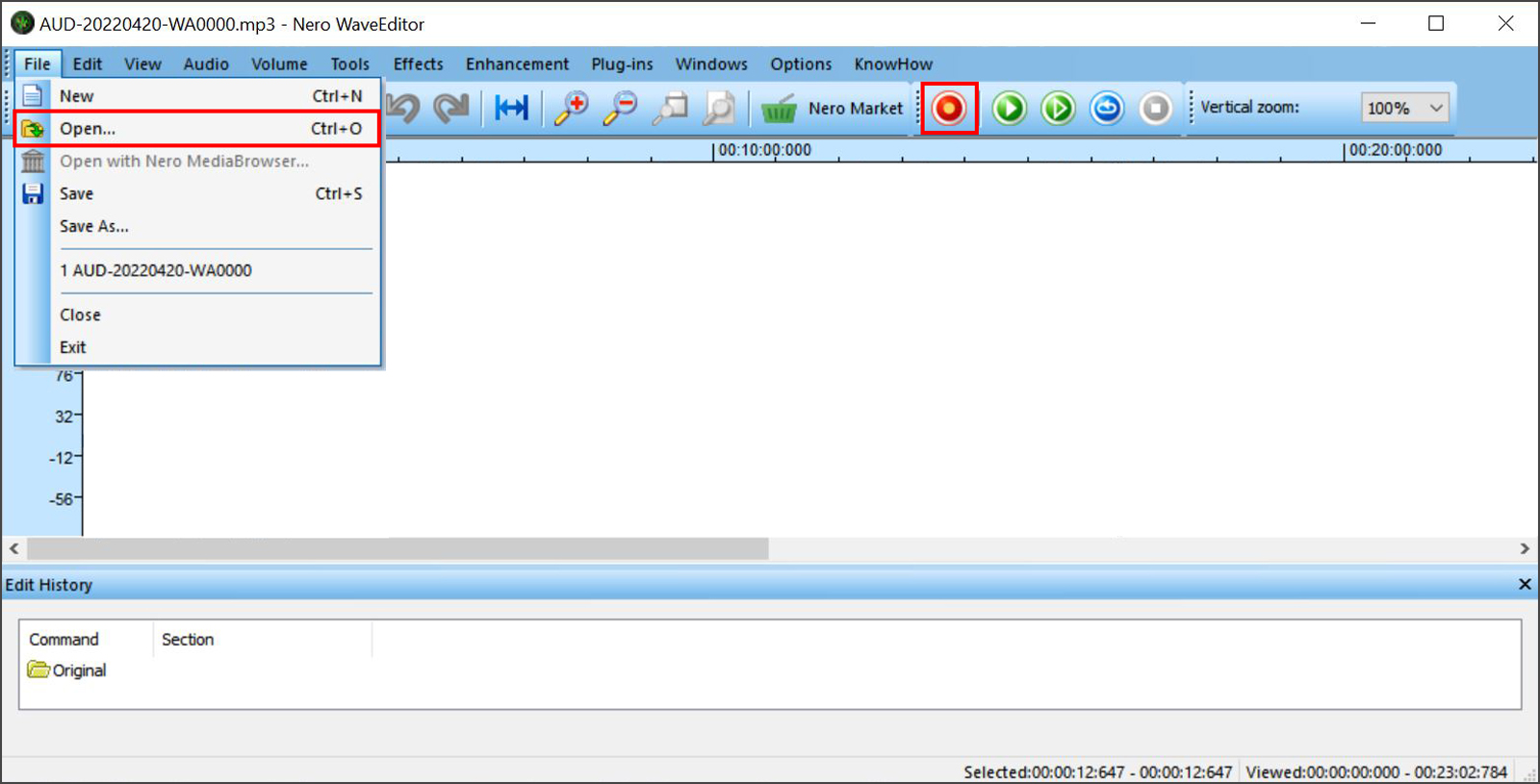 STEP 2: To edit your audio file now, click on the "Edit" tab. There you will find various editing options such as cut, trim, copy, delete or reverse.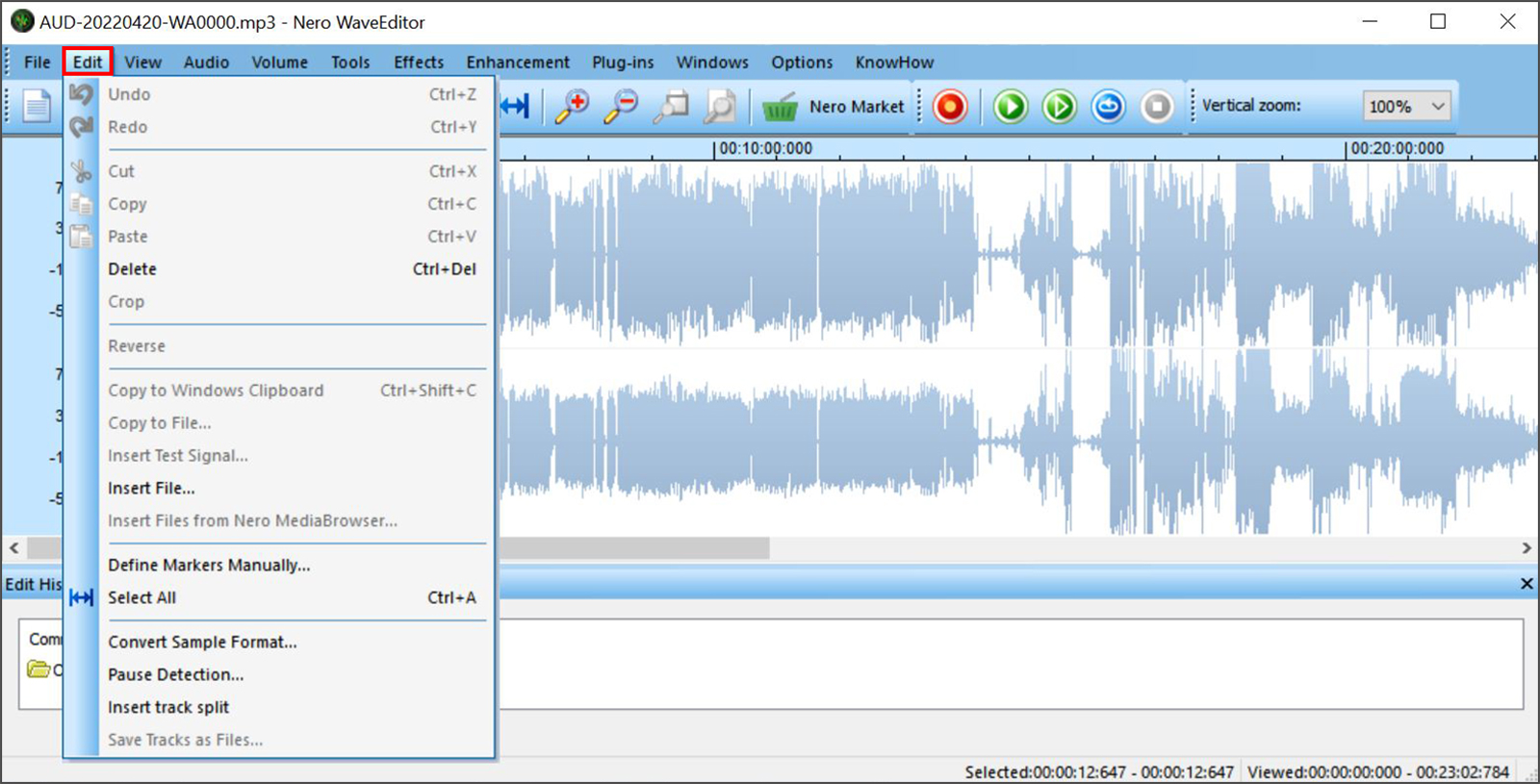 STEP 3: If you want to use the fade in and fade out functions, go to the "Volume" section. In addition, there are other options available, e.g. normalise, change volume and mute.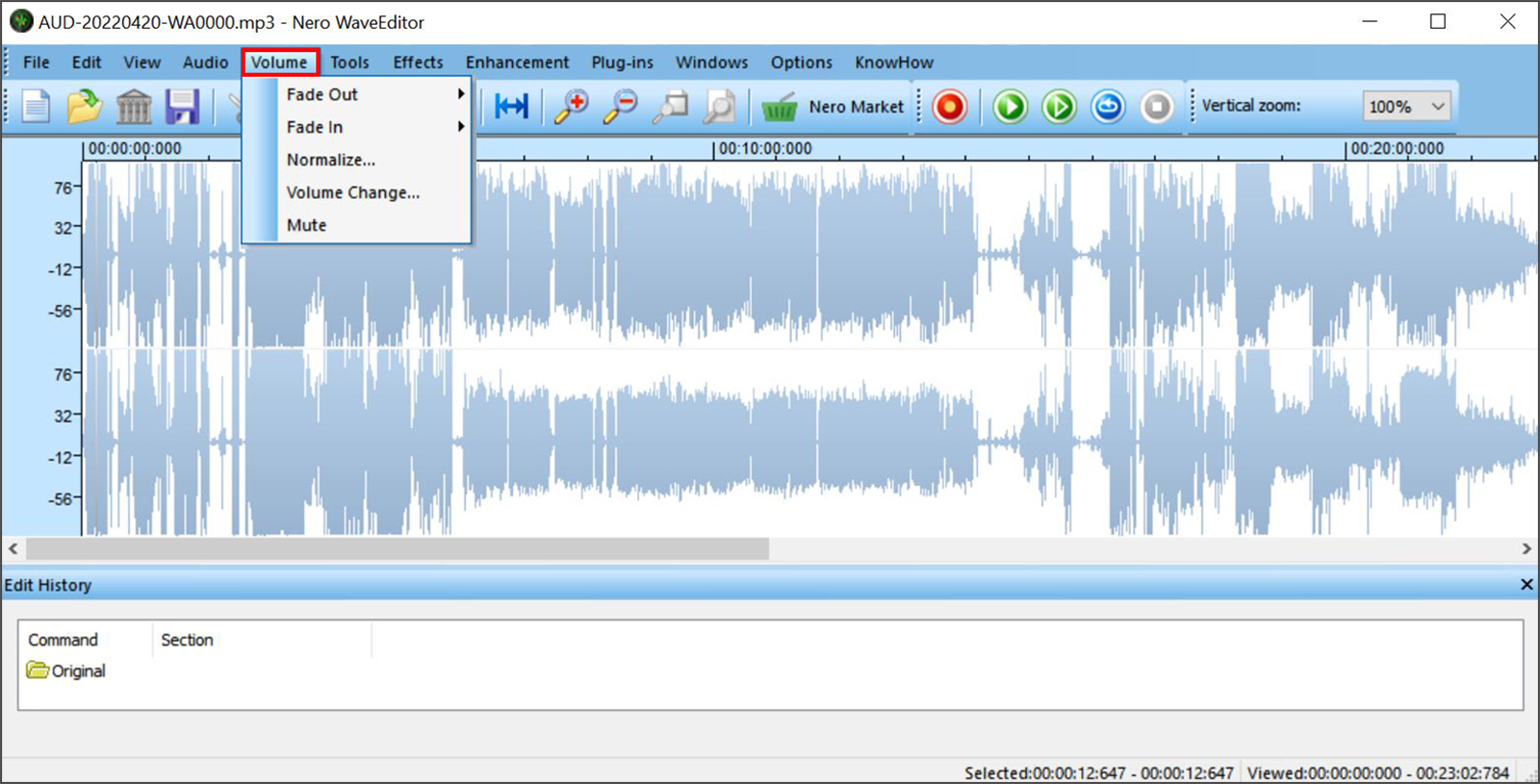 STEP 4: You want to add an effect? You will find a variety of professional effects under the "Effects" tab. Here you have a wide range of options such as distortion, volume, reverb or delay.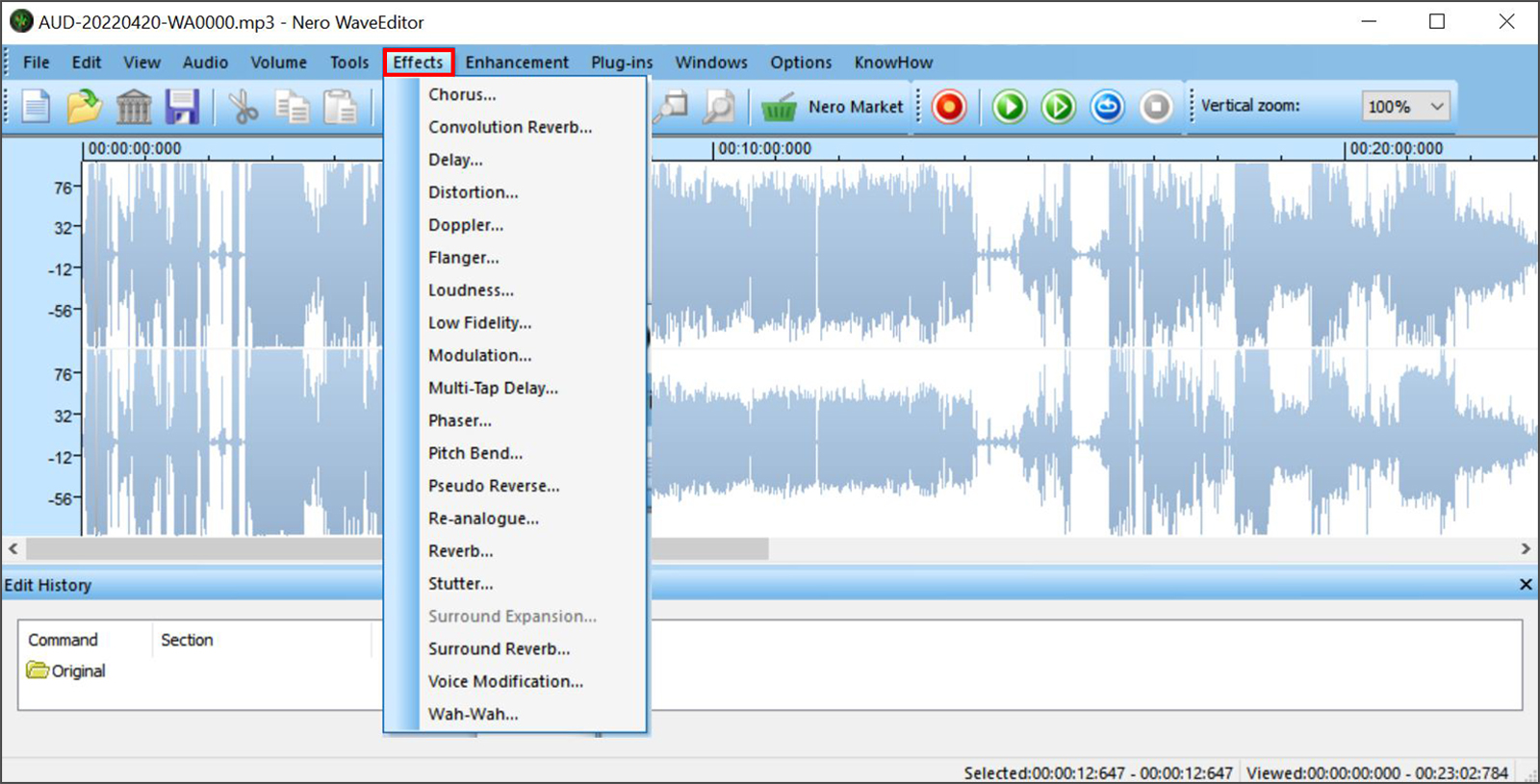 STEP 5: To improve your audio file, switch to the "Improvements" section. For example, use practical functions such as noise reduction, noise analysis, etc.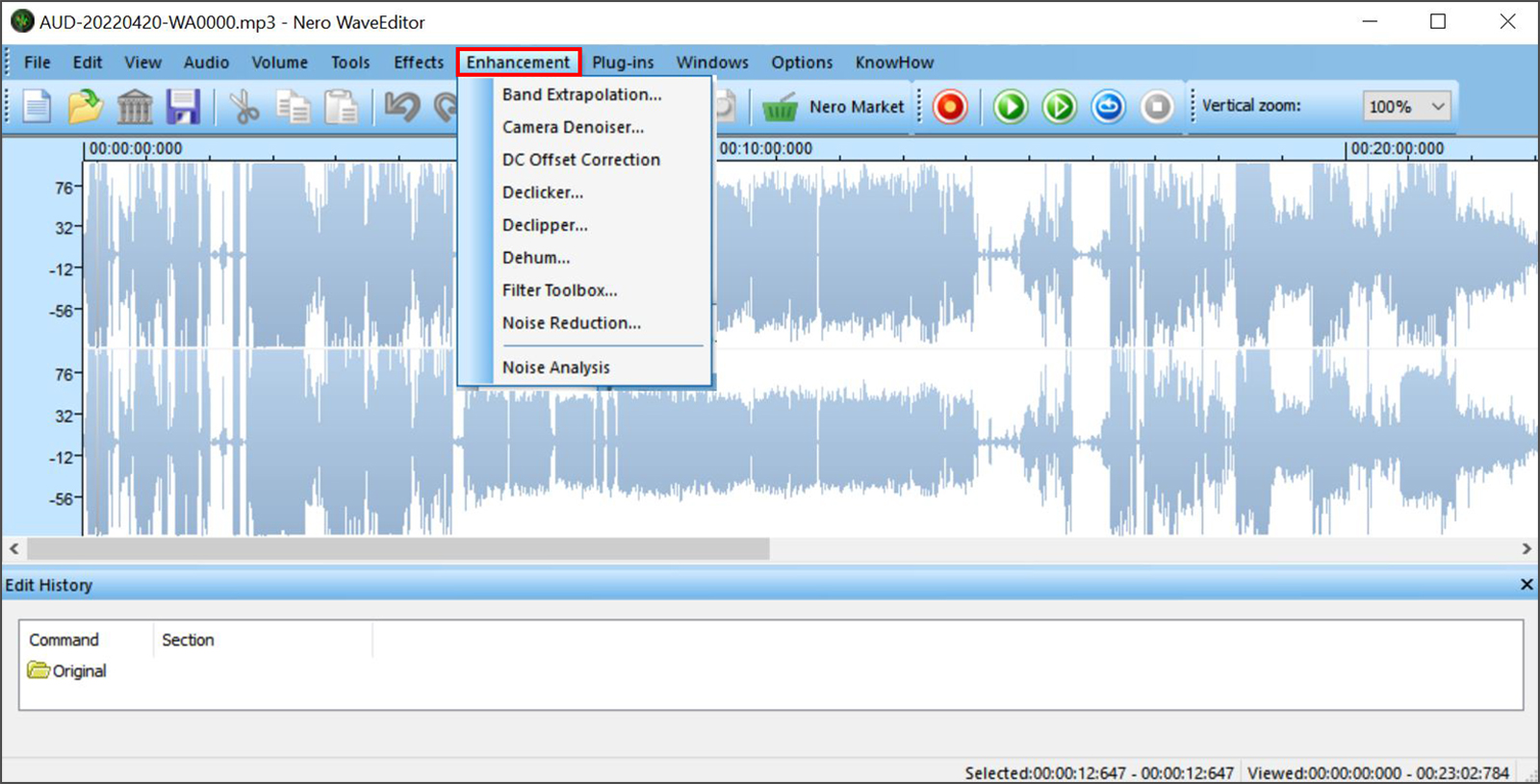 STEP 6: When you are satisfied, save the edited audio file to your PC. To do this, go to the "File" tab and select the "Save as" option to save the file in the format you want.