Licenze a volume Nero 2020
Archiviazione sicura dei dati e applicazioni multimediali avanzate per imprese, enti governativi,
istituzioni educative e altre organizzazioni.
Con la nostra soluzione di masterizzazione offriamo uno dei modi più sicuri e semplici per archiviare i dati offline e aggiungere protezione con password e firma digitale. Inoltre, le nostre applicazioni multimediali forniscono tutti gli strumenti necessari per creare, modificare, riprodurre, rippare e convertire tutti i file multimediali. 

Ecco perché la vostra azienda ha bisogno di Nero 2020:
Archivio di file importanti in modo affidabile, sicuro e senza problemi
Sicurezza dei dati con controlli di sicurezza, firme digitali e dischi protetti da password alimentati da Nero SecurDisc 4.0
Recuperare/ripristinare i dati persi o danneggiati da dischi rigidi, CD, DVD e unità di memoria flash
ottenere risultati pro velocemente con Express & Advanced Video Editing
Accesso Nero Burning ROM tramite riga di comando (Nero CMD)
Riproduzione DVD per Windows
I principali vantaggi di Nero Volume Licensing 2020:
Amministrazione semplice in tutta l'organizzazione con una chiave di licenza master (tramite pacchetto MSI)
23 lingue supportate per organizzazioni globali
Gestire i diritti di masterizzazione
Gli aggiornamenti continui e gratuiti garantiscono la sicurezza del sistema
Manutenzione Software disponibile
Aggiornamenti scontati
Nero Volume Licenses 2020
Registrazione dettagliata delle azioni di registrazione in Windows Event Viewer

Proteggi ciò che ti sta a cuore! Con la tecnologia SecurDisc 4.0 i vostri file sono nelle migliori mani.

Copia CD, DVD e Blu-ray Disc™ che non sono in alcun modo inferiori all'originale in fatto di qualità e suono!

Accedere a Nero Basic Burning ROM dalla riga di comando.
The Volume Licensing Products
The world's best burning
NEW: USBxCOPY: The easiest way to quickly and reliably deuplicate USB sticks
NEW: Detailed logging of recording actions in Windows Event Viewer
NEW: 1:1 disc copy on block level with certificate
Burn and copy files and folders to optical disc*
Most secure burning with SecurDisc 4.0 (256-bit encryption)
Verify the source, authenticity and integrity of data with digital signatures
Nero CoverDesigner included
Recover/restore lost or damaged data from hard drives, CDs, DVDs and flash memory drives
Create and burn ISO-Images
Finalize discs
Access Nero Burning ROM via Command line (Nero CMD)
Encrypt your USB sticks and SD cards with SecurDisc 4.0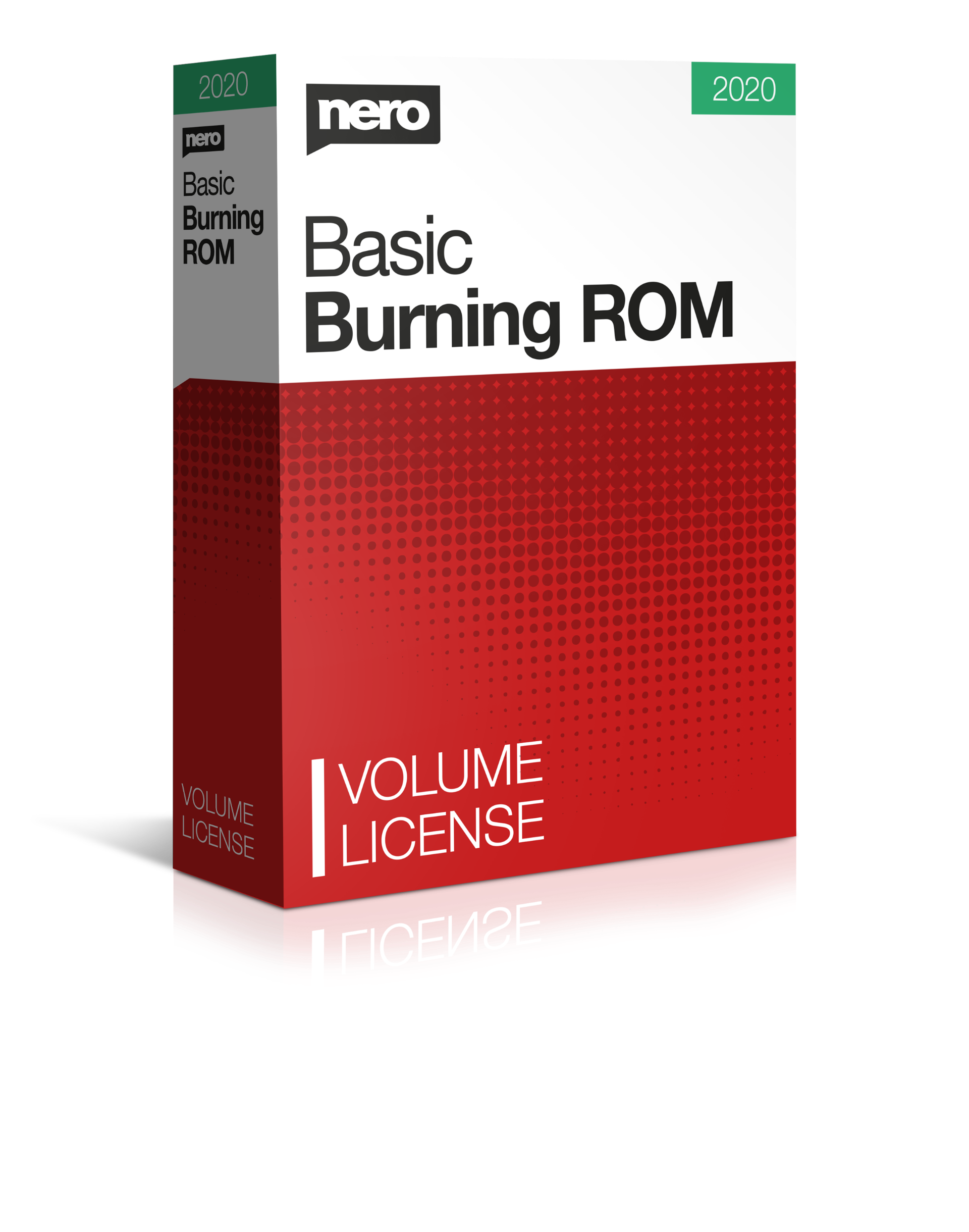 The reliable HD Multimedia Solution
Includes all features of Nero Basic Burning ROM 2020
Footage not widescreen? Just use the 1-Click Black Bar Remover to boost your non-widescreen video & photo footage
Add subtitles to video files and play video with subtitles
Quickly access the 10 most used functions with Nero QuickStart
Play DVDs and virtually any video or audio format
Express video editing and powerful multitrack editing
DVD-Video™ and Blu-ray disc™ authoring
Import and convert movies to Blu-ray disc ™, DVD-Video™ or the most file formats*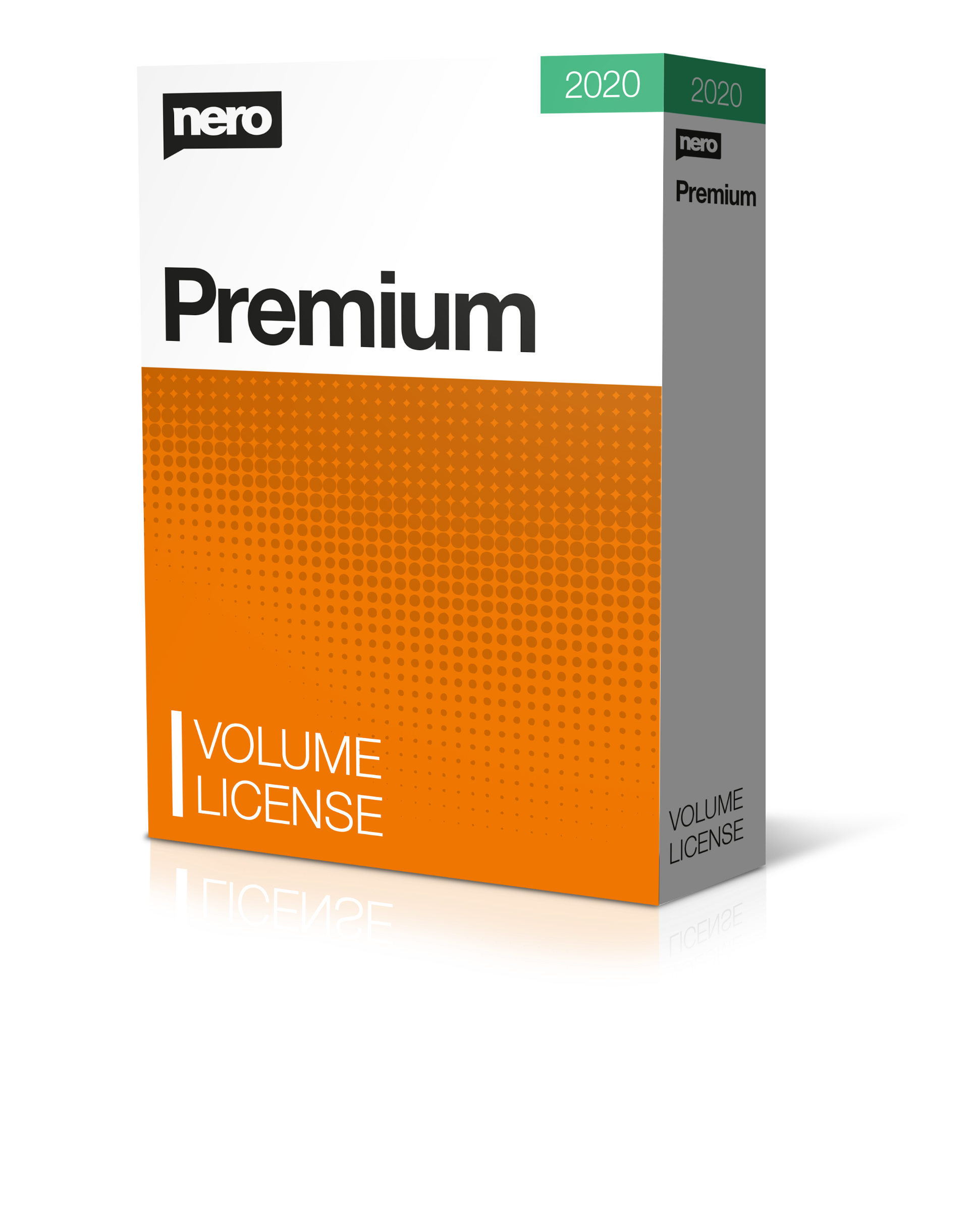 Platinum 2020 & Platinum 365
The complete Multimedia Solution in brilliant 4K Quality
NEW: Nero Platinum 2020 available as a yearly license
Includes all features of Nero Basic Burning ROM 2020 and Nero Premium 2020
Safely find & remove duplicate images
Numerous templates for video editing (movie design templates, a new disc menus, royalty-free music)
Various 4K- video templates and dozens of 4K video effects
Ultra HD (4K) video editing for cinema-quality videos
Import and convert movies to Blu-ray disc™*
Rip and convert Blu-ray discs™ to play on any device*
4K playback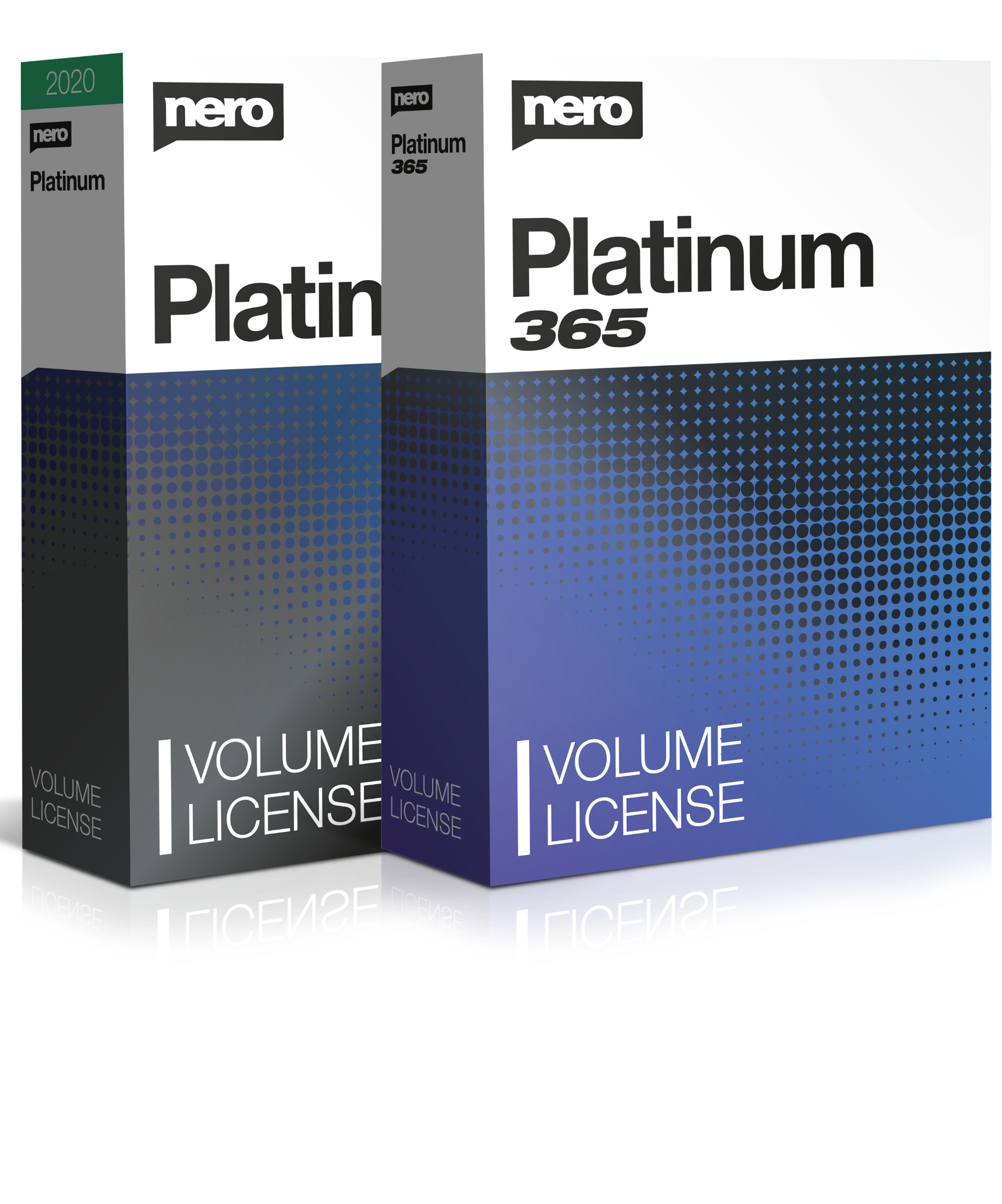 *Only for privately owned non copy-protected content
Nero Video 2019
Scegli tra oltre 1000 effetti diversi e rendi davvero speciale il tuo momento preferito.

Converti i tuoi file video in formati compatibili con i dischi (DVD-Video™, AVCHD e Blu-ray™ Disc).

Cattura l'attenzione del tuo pubblico con innumerevoli effetti come l'inclinazione, le transizioni emozionanti, le animazioni dei fotogrammi chiave e molto altro ancora grazie al montaggio video avanzato.

Nero DuplicateManager Photo ora trova e pulisce anche tutte le immagini simili presenti nell'archivio foto.
Maximize Security for your Business
Maximum security for your discs and most reliable burning
---
Burning as reliable protection against data loss through ransomware attacks.
Protect against Ransomware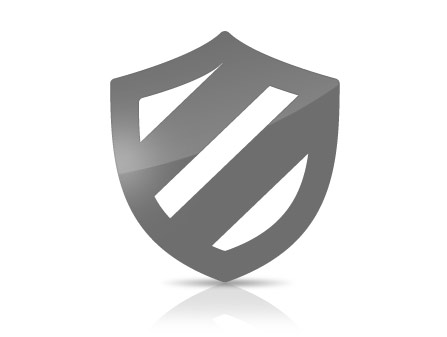 ---
Optional maintenance for Nero Volume Licenses
Nero Software Maintenance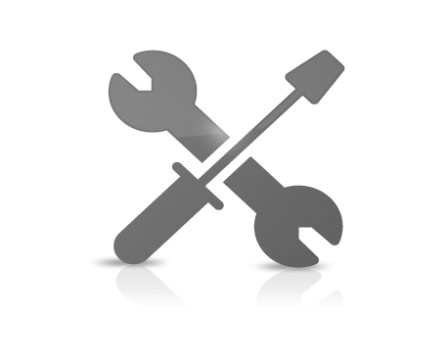 ---
I nostri prodotti sono ora disponibili anche online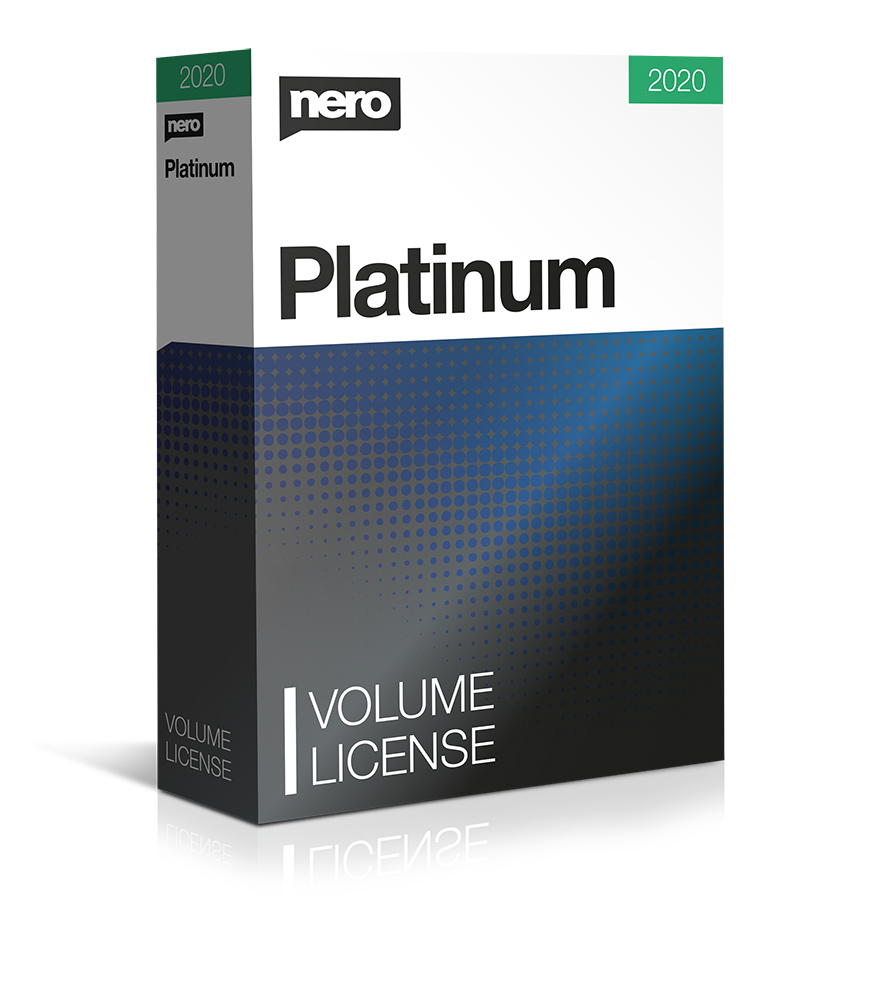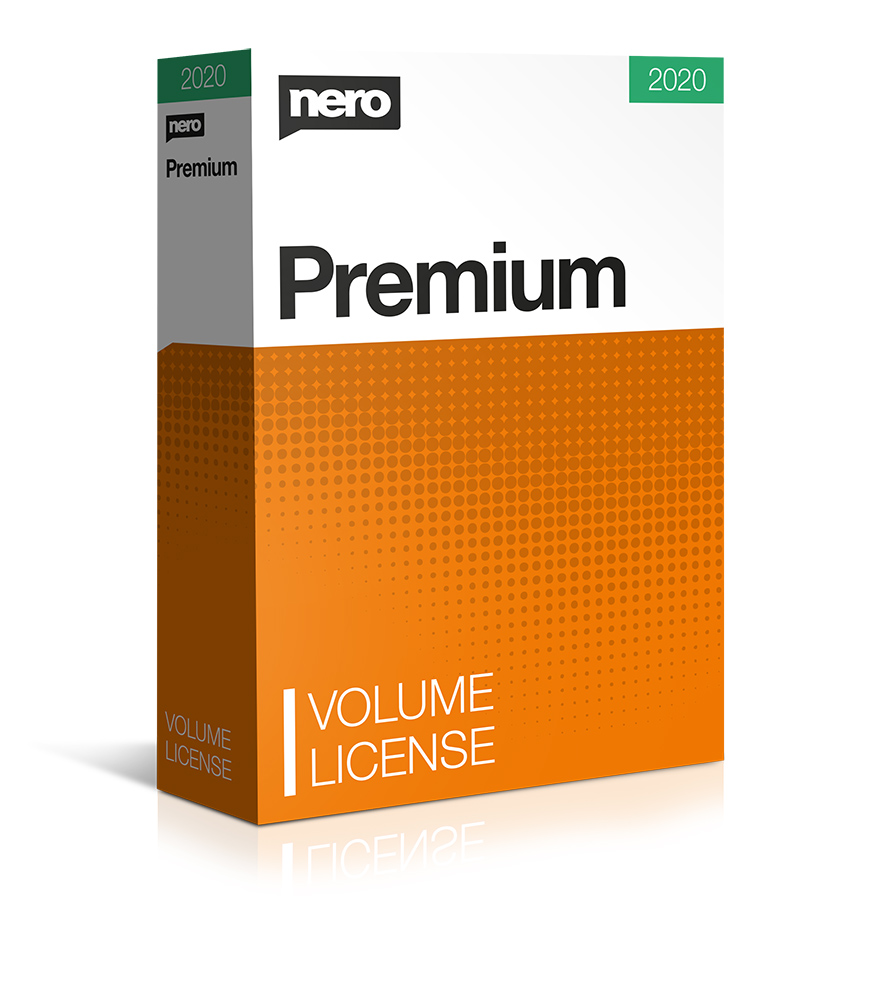 ---
Nero Volume Licensing Team
E-Mail [email protected]