Speed up PC
Quickly and easily speed up your PC like a pro
Reading time approx. 3 min
In just three steps you can bring your PC up to date and make it faster:
1. Open "Nero TuneItUp".
2. Click on "SmartCheck
3. Activate "InstantBoost"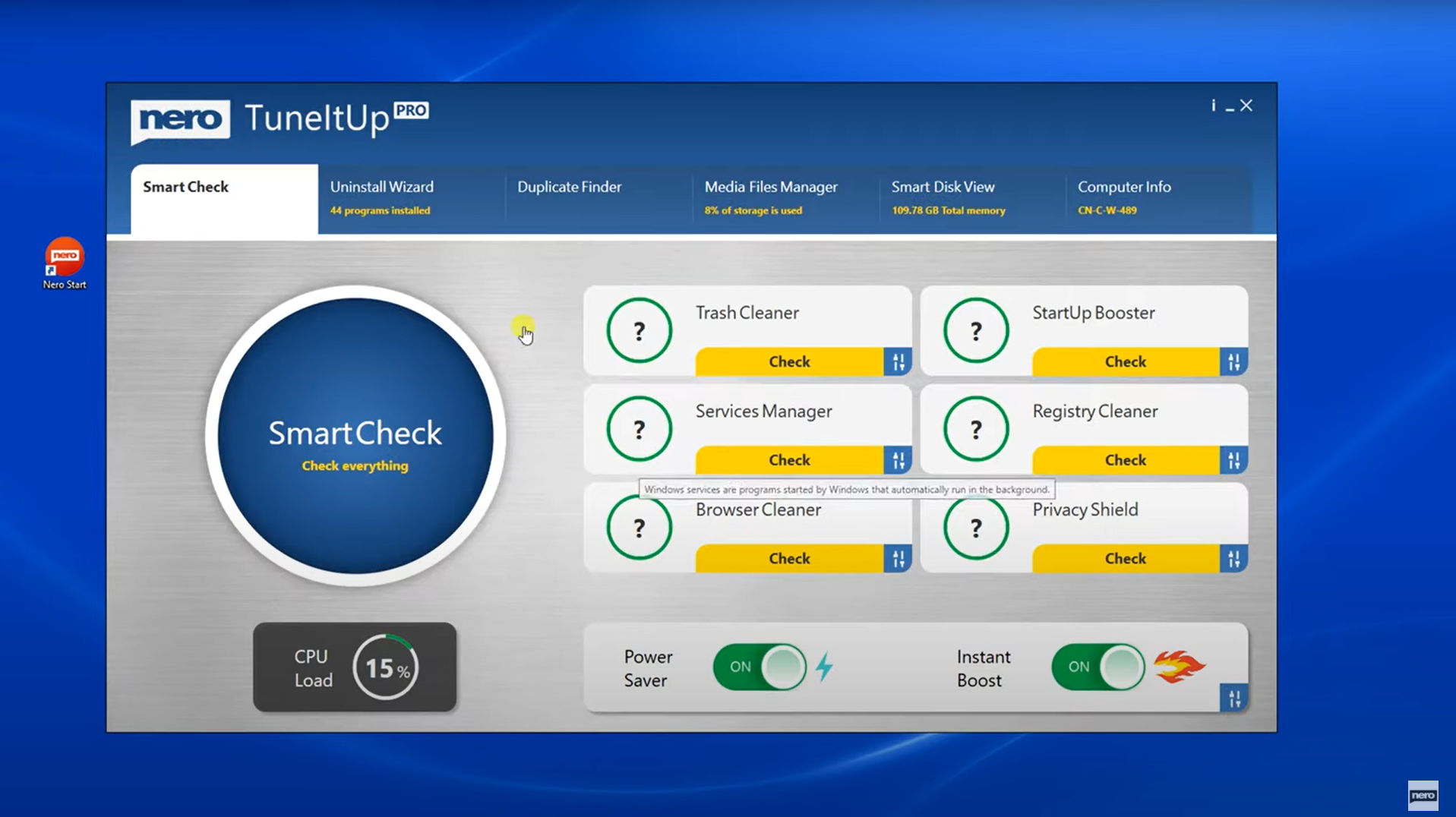 Nero TuneItUp - The optimal software solution to speed up your PC!
Optimize your PC's processes quickly and easily. The Nero TuneItUp software turns off unnecessary preloaded programs and ensures full system performance. Plus, your Internet settings can be analyzed and optimized with just one click. In addition, regularly updated drivers can further increase the speed of your PC. Stay up-to-date, close security gaps, and get the most out of your PC with Nero TuneItUp!